Chocolate…Chocolate…Chocolate
This will be a hit!
Even for that one family member who hates everything and life itself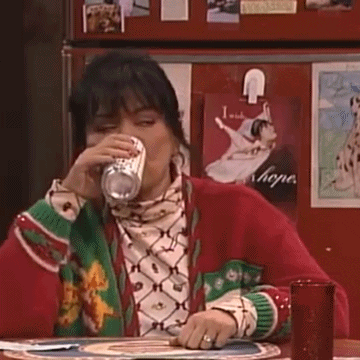 Red Velvet-Ganache Trifle
Ingredients
RED VELVET CAKE
2 c. all-purpose flour
1 tbsp. plus 1 tsp. Unsweetened cocoa powder
3/4 tsp. baking soda
1/8 tsp. kosher salt
1 1/2 c. granulated sugar
1 c. vegetable oil
2 Eggs, room temperature
2 tsp. pure vanilla extract
1 1/2 tsp. Red gel food coloring
1 tsp. cider vinegar
1 c. buttermilk, shaken well
GANACHE
20 oz. semisweet or bittersweet chocolate, finely chopped
1 c. heavy cream
2 c. half and half
MASCARPONE WHIPPED CREAM
16 oz. mascarpone cheese, room temperature
Directions
Preheat oven to 350 F.
Make red velvet cake: Lightly grease two 9-inch round cake pans with vegetable oil, wiping up excess oil with paper towel. Flour pans. Set aside. In large bowl, sift together flour, cocoa powder, baking soda and salt. Set aside.
In bowl of standing mixer fitted with whisk attachment, add sugar and oil; whisk over medium speed until combined, about 30 seconds. Add eggs and vanilla and whisk again over medium speed, scraping down bowl if needed, until just incorporated. Add food coloring and whisk again until well incorporated. In liquid measuring cup or other small bowl, combine vinegar and buttermilk; stir briefly.
To sugar and egg mixture, alternate adding flour mixture on low speed (a third at a time) and buttermilk mixture (half at a time) until just combined, starting and ending with flour mixture. Distribute batter evenly between both cake pans. Bake for 20 minutes or until toothpick comes out clean, rotating pans half way through. Allow to cool 10 minutes in the pan, then remove cakes to cooling rack.
Make ganache: In medium saucepan, bring cream and half and half to a simmer, stirring often to avoid burning the bottom. Briefly pulse chocolate in a food processor (you'll need one on the larger side to accommodate the liquid) to break it up further. With the motor running, quickly pour hot cream mixture into the food processor through the feed tube. Process until cream mixture and chocolate are completely blended. (If you don't have a food processor, place chocolate in a heat proof bowl and pour hot cream mixture on top. Allow to stand about 5 minutes, then whisk until completely blended.) Transfer chocolate mixture to a bowl and set aside to cool to room temperature.
Make the mascarpone whipped cream: while ganache is cooling, beat mascarpone, cream, vanilla and sugar together on slow until blended in a standing mixer fitted with the whisk attachment. Increase speed to high and beat just until stiff peaks form. Do not overbeat.
Assemble the trifle: Pour 1 cup of ganache into the bottom of the trifle dish. Allow layer to set in refrigerator until completely cooled, about 1 hour. Chill remaining ganache in refrigerator. Meanwhile, cut cakes into 1/2-inch pieces (or break them up with your hands for a more rustic look), making sure to keep all the crumbs.
When ganache layer is set, cover with 1 pint of cake pieces. Break up some of the pieces into crumbs as needed to create solid layer. With an offset spatula, spread 1 1/2 cups of whipped cream over the cake layer. Repeat process, allowing each ganache layer to set fully, until you reach top of your trifle dish. Finish with a whipped cream layer, then garnish as desired.
Cover and refrigerate trifle at least 2 hours, preferably overnight, to allow layers to blend together.